Regular price
$250.00 USD
Regular price
Sale price
$250.00 USD
Unit price
per
Sale
Sold out
GERI G. CLASSIC Facial 
A true European Classic Facial with High Tech Treatment protocol is what you can expect with a GERI G Classic Facial.  Immerse yourself in relaxation as Geri takes over the transformation of your skin. You'll be able to indulge in the luxury of having a true professional transform your skin while you indulge in spending the time on your self renewal. 
Add-ons for the Classic Facial include:
Micro Current- Lifting
Bio Revitalizing Mask- Tightening
T-SHOCK - Softening and Restoring
*Add-ons can be selected at the time of booking.
For cumulative results, Geri recommends facials every 4-6 weeks to maintain, build and help the skin de-age from the inside out.
All services are performed by Geri.  
Length: 1.5 Hours
**If you need to cancel, you will receive a full refund any time prior to 48 hours from the scheduled appointment. If you cancel within 48 hours of your scheduled appointment you will receive a refund of 75%.
---
Share
View full details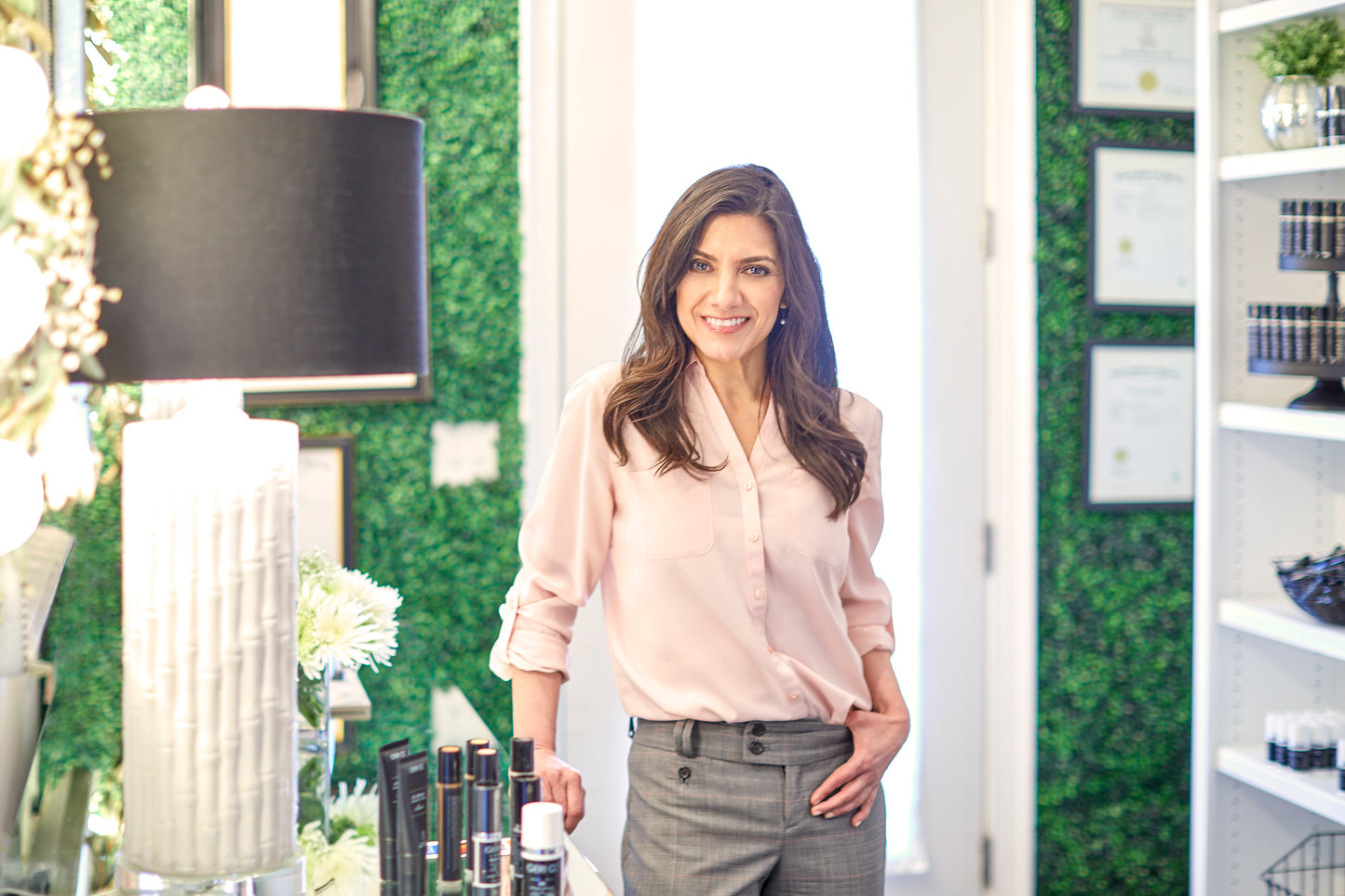 Miracle Worker
Geri is truly a miracle worker. I developed a severe hormonal acne breakout that had lasted two weeks, had seen a dermatologist for it, and nothing was helping. After a facial with Geri and with her recommendations, my face is completely clear.
Geri made me a truly personalized facial plan and helped me learn what I needed to change in or order to clear my skin and she completely changed my skin and my outlook! I am so grateful for Geri's facials and my skin has truly never looked better.
The Real Deal
Geri is AMAZING! I have been seeing her for almost 4 years and she has done wonders for my skin. She will tell you exactly what you need to do from the inside out to make your skin look and feel fabulous! I have had facials throughout my life whole adult like and used a countless number of products, and nothing comes close to how my skin looks and feels after seeing Geri and using her products. If this rating had 10 stars, I would give her all of them!!!
Customized facials
I have been a client of Geri's for many years. Her knowledge of skin care, and her customized facials are the best I've ever experienced. Not only does she customize each facial, she shares information on diet, lifestyle and other important factors to make your skin the healthiest it can be. Regular facials, and the use of her skin care product line, has definitely benefited my skin. I highly recommend Geri and her products.
Life Changing
There is nothing that hurts my self confidence like a breakout. Before going to Geri G, any facials I had seemed to make my skin more irritated, red, and seemed to prolong my breakouts. During my first facial with Geri, I could tell that this one would be different. She took the time to learn about my diet, skin care, and make up habits in order to both treat my skin and help me to find the causes of the breakouts. There was a visible difference in my skin from when I entered her salon to when I left; my skin was visibly clearer and less irritated and the clear skin lasted for weeks after my facial. That had never happened! Now, with regular facials and using Geri G products religiously, breakouts are much less frequent and the best way to describe my skin is happier. Thank you Geri G!
So Much More Than Facials
I started seeing Geri G. for facials, but what I found through her was so much more. First, her facials are never the same and customized to what my particular skin may need to always improve. But beyond that, Geri has become my coach for all things wellness related. When it comes to my needs and what I may be missing in my skincare or diet, she answers all my questions and gives incredible guidance. Her coaching is always directed to how it will influence my inner health, which ultimately, I will see on the outside. I know that she has taken my skin to the maximum level of achievement. I have never looked or felt better.