Regular price
$139.00 USD
Regular price
Sale price
$139.00 USD
Unit price
per
Sale
Sold out
brighten & renew A soft gel'ee that fights against  hyperpigmentation while delivering organic forms of Vitamin C from fruits, extracts and botanicals for less irritation.  
As the skin ages it starts to show signs of aging from past and present sun damage, hormonal changes, and texture irregularities. This is caused by the fact that proteins in the skin become rigid, resulting in a loss of transparency and color.  brighten and renew has been developed to use all over the body but especially those areas most affected by the sun and its damaging effects.
Orchistem- patented plant growth factor for new cell growth to enhance the skin from the inside out.
CoEnzyme Q10-powerful antioxidant for combating free radical damage.  
*Niacinamide (B3) fades hyperpigmentation and protects the skin from environmental aggressors
* Willow Bark-natural form of salicin, a cousin of salicylic acid.  It is anti-inflammatory, antibacterial, assists in clearing pores.
* Kakadu plum-fades hyperpigmentation and helps to resurface the texture of the skin gently.
*Ferulic acid-anti-oxidant that fights free radical damage 
Share
View full details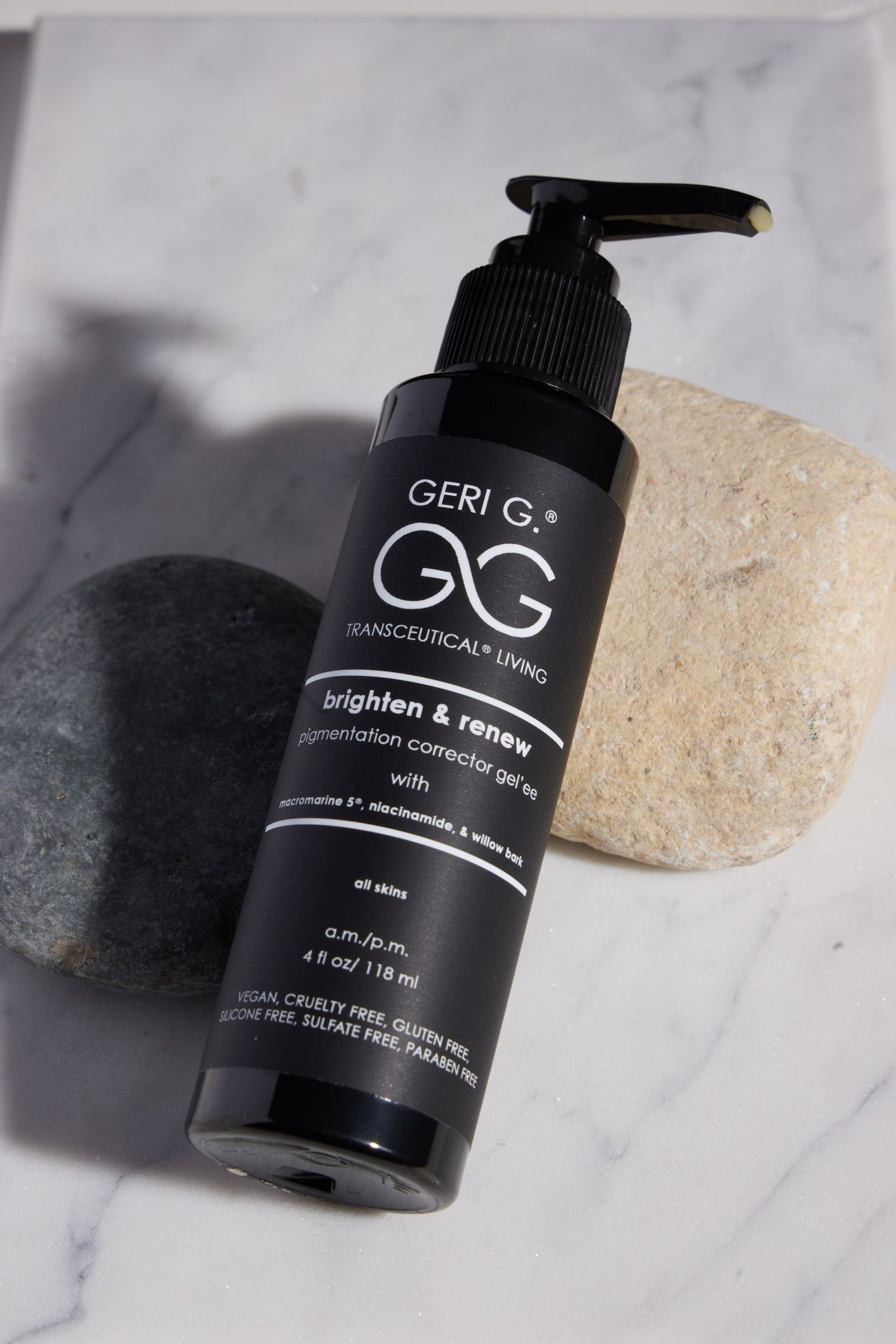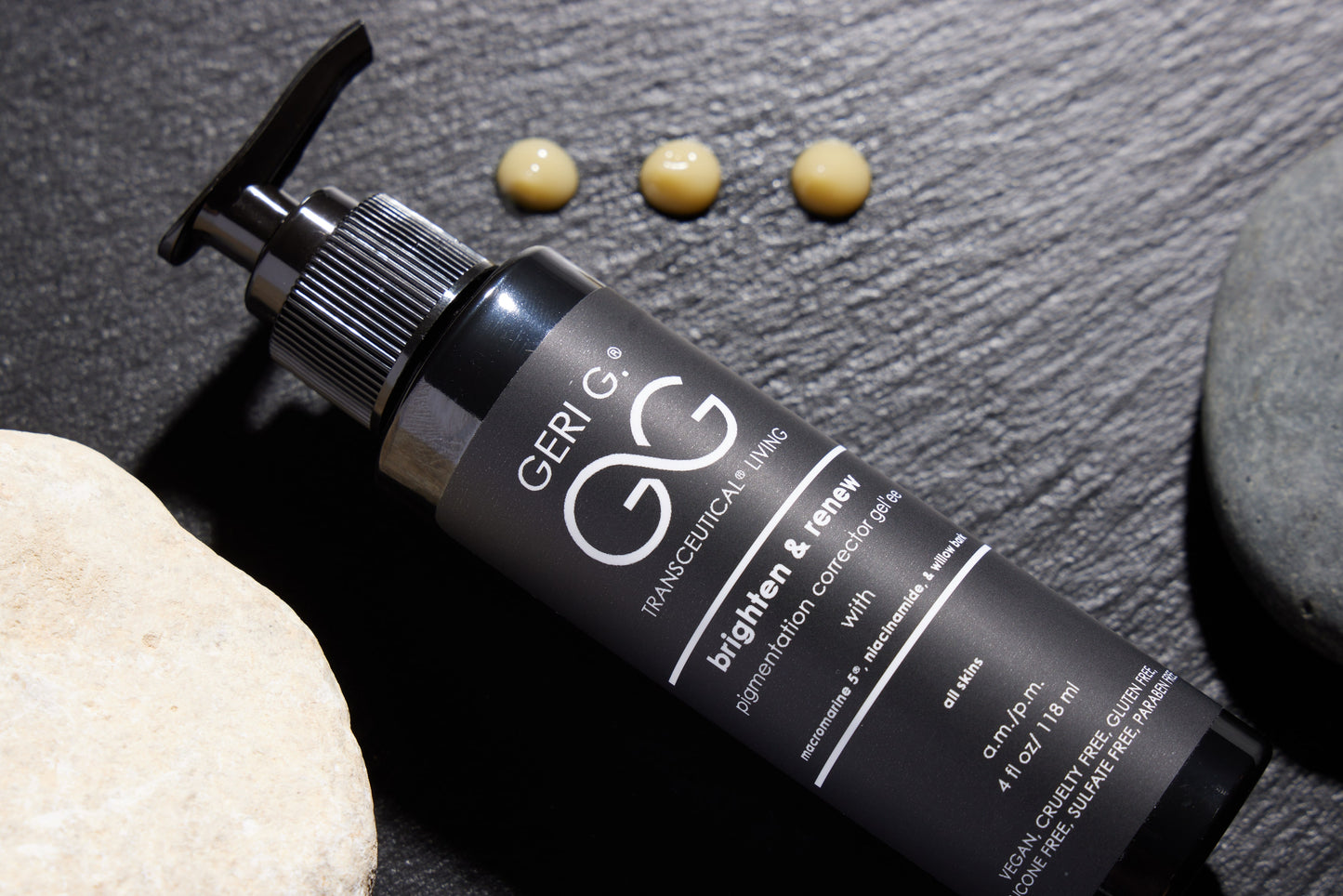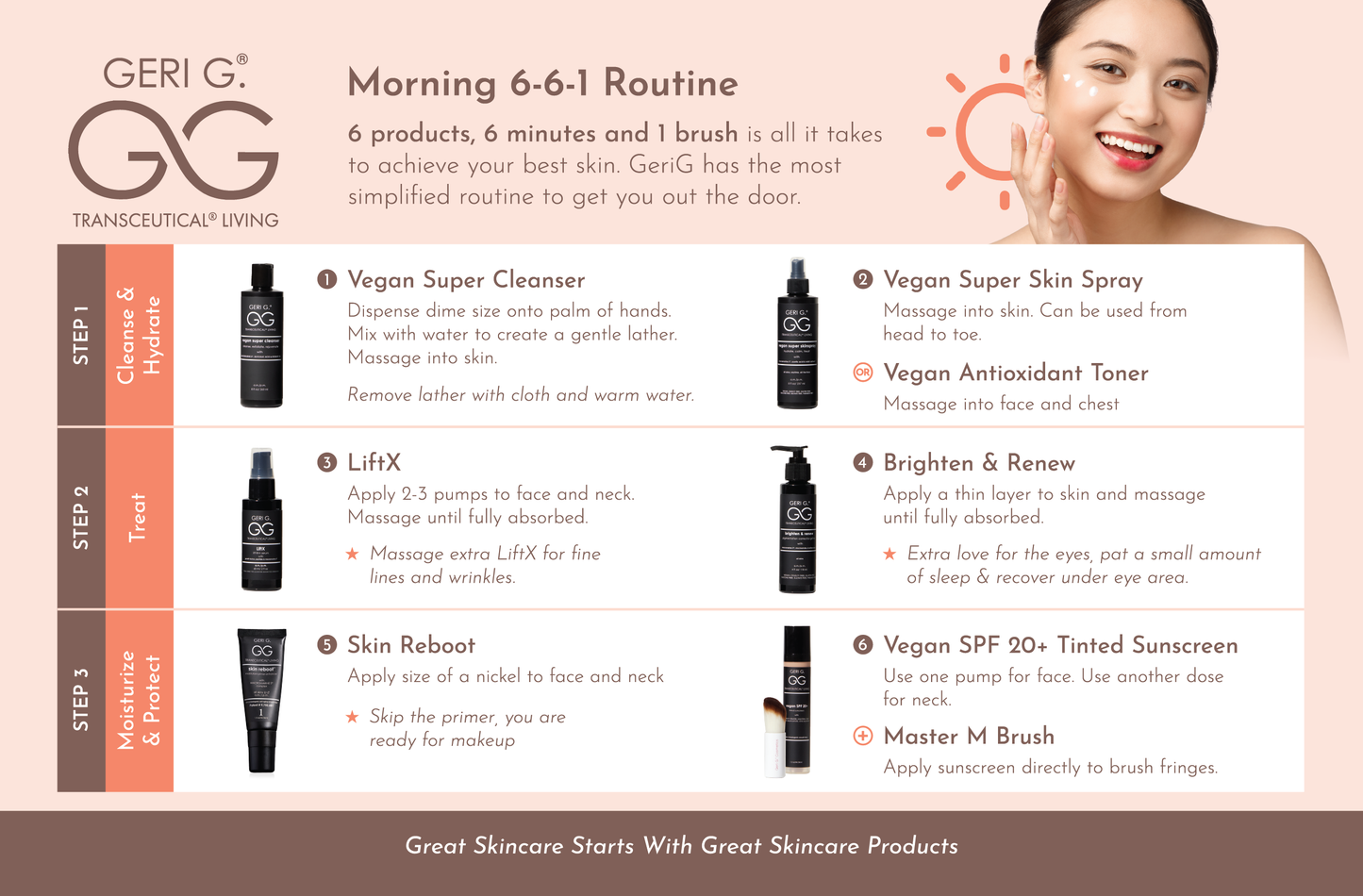 Collapsible content
Botanical Heros

macromarine 5®

Our super complex of sea-based extracts that compensate for the skins nutrients lost throughout the day

kakadu plum

Research has concluded that Kakadu plum restores that natural shine of your skin and makes your skin glow like new.

orchistem

Plant stem cells extracted from the Calanthe discolor plant. They assist in preserving the skin matrix, increased collagen and elastin production.

willow bark

Packed with several skin-friendly ingredients which renders its antibacterial, anti-inflammatory and antioxidant properties

licorice root

The active compound in licorice provides the health benefits of antioxidants, along with anti-microbial and anti-inflammatory properties.
Buy with Prime

"Buy with Prime" is a program that allows you to buy products on gerigbeauty.com while using your Amazon Prime membership to access free two-day shipping. You can learn more by clicking here.
I can see a difference with brighten & renew
I started a week ago and I can already see a reduction in the hyperpigmentation on my face.