Regular price
$350.00 USD
Regular price
Sale price
$350.00 USD
Unit price
per
Sale
Sold out
EFFECTIVE IN FAT REMOVAL AND BODY TONING 
A non-invasive approach to permanent fat removal and improved toxin drainage.
Controlled thermal shock is a form of energy, which, when administered in a controlled combined manner, becomes the most advanced non-surgical answer to body shaping and cellulite reduction available today.
HOW IT WORKS:
Areas of the body that have unwanted and stubborn fat tend to have poor blood supply.  This means that hormones, which normally trigger the break down of fat are unable to reach the fat cells and the result is an accumulation of unwanted fat. 
Subcutaneous fat cells are more vulnerable when exposed to cold.  The application of cold cools the surface of the skin, which  triggers a metabolic rate increase to produce heat.  The blood vessels in the area being treated widen, leading to an increase blood flow to the fat cells and help to break down fat. The natural process that T-SHOCK helps with the body to execute on its own is called called apoptosis, which means cell death and T-SHOCK works of fat cell death to the specific area being treated.
Thanks to the natural energy and micro-massage of the STAR T_SHOCK which concentrates on the first 2/4cm of depth, where fat is located is safe, painless and a non-surgical alternative to liposuction.  Unlike other modalities that do not offer the extra step of evacuating the treated fat cells, fluid and metabolic waste. 

The temperature of fat cells targeted in the STAR T-SHOCK Fat Reduction treatment are between 12 and 17° C a safe, painless and non-surgical alternative with results that take place over several weeks for a more natural release in the body for proper elimination of fat.
*all information provided is for informational purposes.  The Paganini T-Shock is Class 1 FDA approved.
---
Share
View full details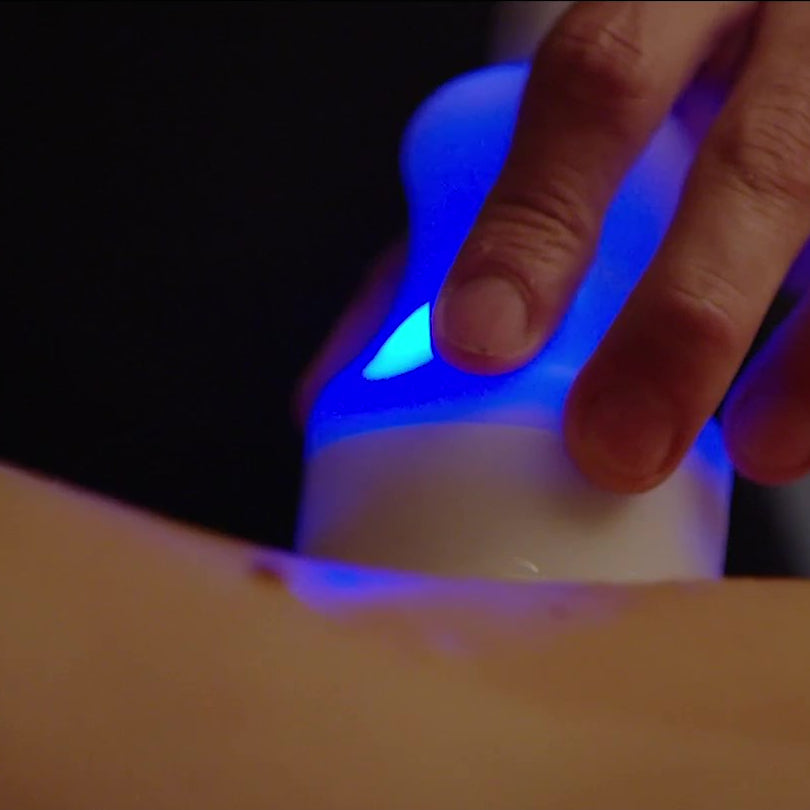 Nor Pain Results!
The Star T-Shock fat reduction is amazing! Just after two treatments I'm down a pant size!! Without T-Shock, it takes me months of strict diet and exercise to see those type of results. T-Shock is pleasant experience, no pain, no discomfort. Thank you Geri!
It worked!!!
I tried Coolsculpting and it didn't work. The difference with the T-SHOCK was that Geri did a consult and actually shoed my the degree of fat that I had and told me that I also coached me about nutrition. Both of which did not have before. After 5 treatments I lost my hard stomach fat, my skin on my abdomen is tighter. Can't say enough about how happy I am with my T-SHock results!
My Legs Feel Great
I have always suffered from "heavy leg" syndrome. Where my body holds on to water, which causes cellulite. Geri introduced me to the T-SHOCK treatments and I immediately felt and saw relief after just a few treatments. I am feeling so much better and my body is getting healthier by the day. No one offer what Geri delivers. Nutritional and lifestyle coaching during each treatment helped me make the changes in my day to day routine.
Thank you! Thank you! Thank You!!!